Hand Applique with Sue, $25/hr private, availalbe on request. Afternoons, Tuesdays.

Machine Applique with Carolyn, Class, $40 plus supplies, to be arranged by instructor with shop. Next class Jan 21st, 10a-2p
Fusible Applique with Nancy. $30 plus supplies.
All methods of applique use supplies which are essential to the technique. We are happy to provide supply lists for all our classes.


Henrietta Whiskers:
This pattern is a great one to applique. Hand, Machine or Fusible methods all work great for these Henrietta Whisker blocks, a free pattern by Bunny Hill Designs.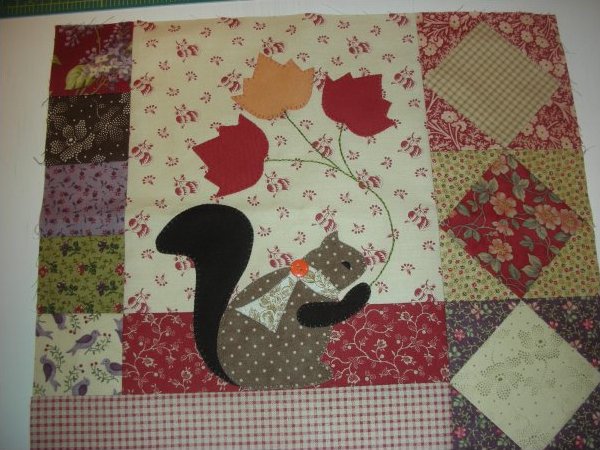 Henrietta Whiskers, Block One.
Bunny Hill Designs Free Pattern
Applique with Nancy, Fusible
Henrietta Whiskers by Nancy Richwine, October 2011
Nancy's Fusible Applique Class on November 13th, noon-4p, Sunday